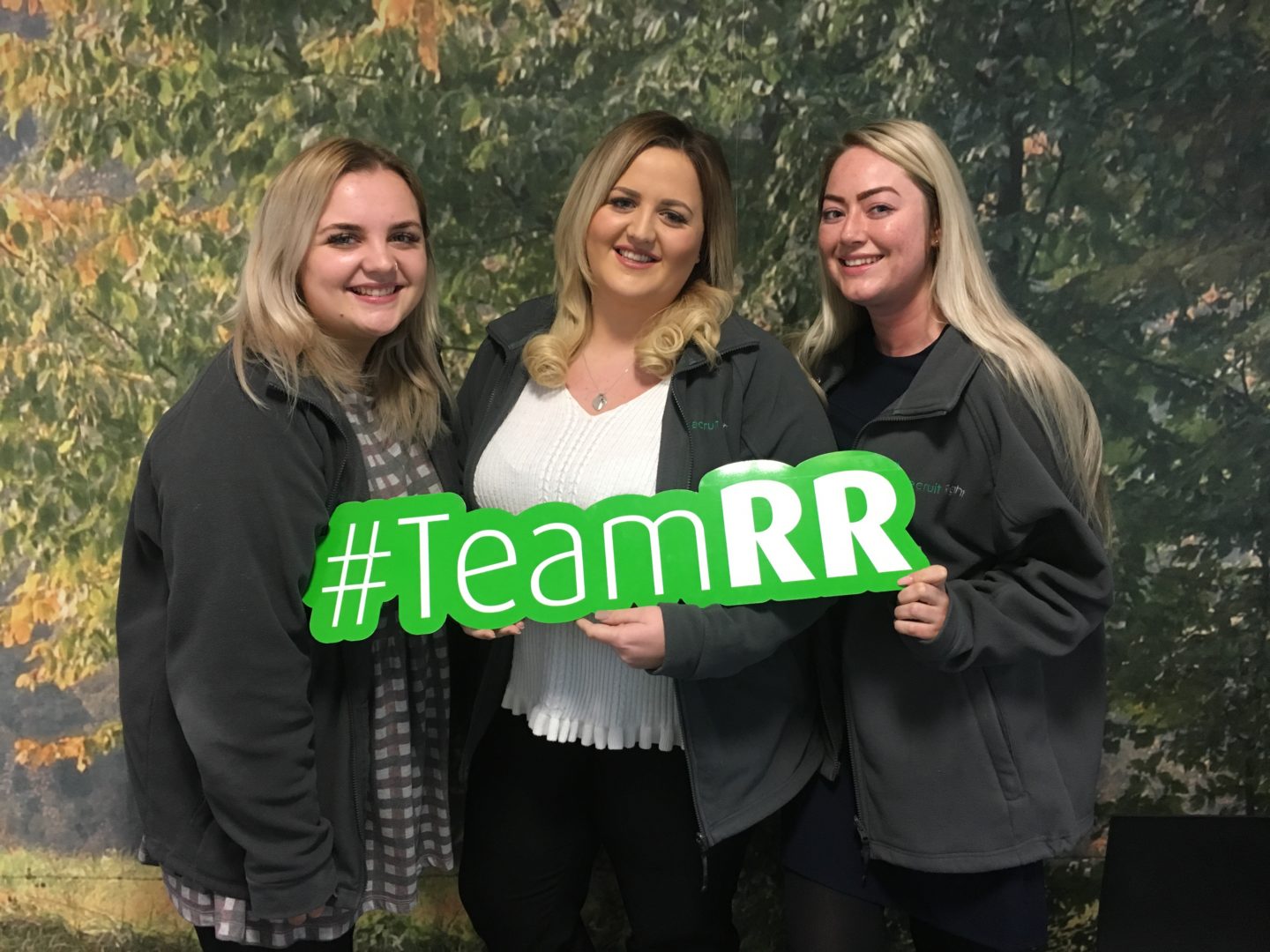 ​A bold decision by Recruit Right to take on apprentices in the very early days of the company's start-up provided answers to one of the business' biggest challenges.
Recruit Right director Helen Cornah explained: "Setting up the business six years ago presented the obvious logistical, financial and emotional challenges. But one of the biggest issues facing us was that of hiring and retaining the right staff.

"You've got the vision for your company and it's vital that everyone buys in to your hopes and dreams. When I founded Recruit Right, the plan was not to become just another high street agency - so we created a particular service culture of care from Day One.
"That involved the bold decision to take on apprentices at the outset so they could grow with the business and develop with the right work ethic."
Apprentices, their successes and the huge contribution they make to the business are being celebrated by Recruit Right as part of National Apprenticeship Week 2018. Many who started work at the Bromborough headquarters with no experience whatsoever are now still employed there and are an integral part of the Recruit Right operation.
Recruit Right is using this celebratory week – running from Monday, March 5 to Friday, March 9 - to re-affirm its stance on putting young people at the heart of its future development.
The theme of National Apprenticeship Week 2018 is Apprenticeships Work and Helen said: "This is most certainly true for this business as our apprentices will develop here as our own 'home grown' talent and become key members of our workforce."
Six years on, Recruit Right is producing record-breaking figures and workforce expansion as well as seeing the business expand into fresh markets and new locations in the North West.
Helen added: "Our apprentices have been with us every step of the way as we believe in giving young people the right opportunities to develop their careers and to be part of our rapidly expanding organisation.
"One of them joined the company as a very young apprentice with no experience whatsoever but who, with training and support, eventually began training and developing her own apprentices."
Among the newest apprentices is Yasmin Scott who joined the company last year as an apprentice administrator at the Bromborough headquarters. She chose an apprenticeship over university as she believed it would provide her with a better chance of professional training and development.
She said: "The apprenticeship will allow me to grow as a person and develop my knowledge within the Business Administration sector. I'm also delighted to be working for a company that's known for its outstanding service and already I'm beginning to understand the immense amount of pressure the consultants are under to make sure there's a perfect match between clients and candidates."
Kelsey McNally joined the Recruit Right team in Manchester as the business began its expansion programme in its Driving and Industrial Divisions. She, too, is an apprentice administrator.
Among the apprentice success stories at Recruit Right are qualified administrator Alisha Upton, who has been with the business since 2013, and Alice Owen who has been with the company virtually since start-up and has risen to the role of administration team leader.
Helen Cornah added: "Alice and Alisha now both play an important part in the day-to-day running of our head office operation. They have grown with the company from the early days of their apprenticeships to become vital members of our team.
"Yasmin and Kelsey are also proof that apprenticeships work by training and developing them in our particular service culture of care for our clients and candidates."